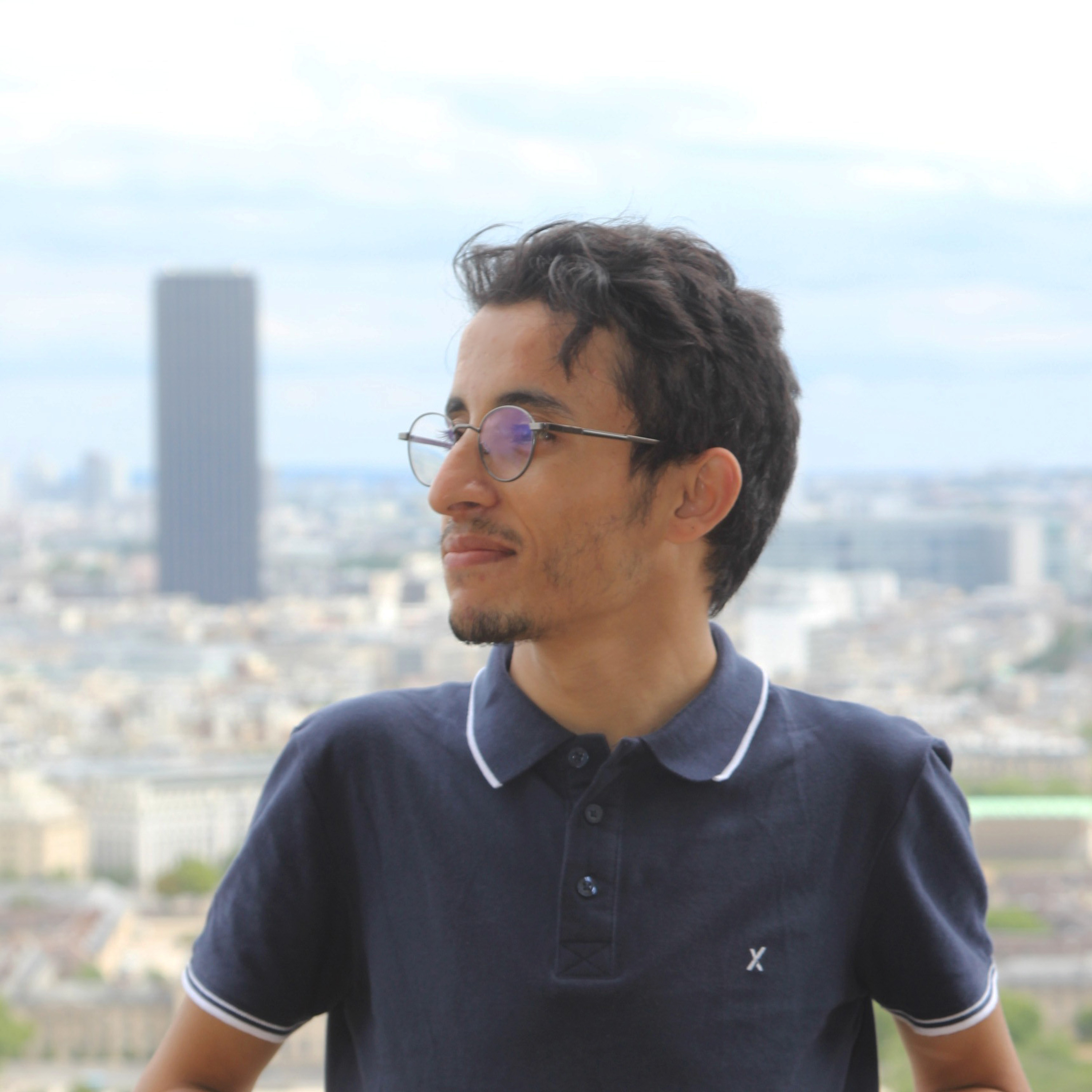 Cloud | DevOps | SRE
About
I am from a small village called Aguerd N'ouzrou (67 Km from the Ouarzazate, Morocco). I am a Data Engineer and an AI enthusiast. I am interested in #algorithms, #data_structures, #computer_security, #new_technologies, and #artificial_intelligence. I love sharing code,love,Designs,Photos and knowledge on my blog .
Basic Information
Email:
zakaria [@] elbazi [.] co
Language:
English, Frensh, Arabic ,Tamazight
Skills
Data engineering (Hadoop, Spark, ELK,etc)
Machine learning (Data exploration & analysis)
Deep Learning (Mainly CV and ANN for ML tasks)
Penetration testing & security
Graphic Design (Adobe PS fan)
Certifications
Work Experience
Micropole
Full time
Data & cloud engineer
Société Générale
"Mission Micropole"
Data & DevOps engineer
ExcelerateSystems
Full time
Data engineer (CyberSec)
Kedge BS
Contract
Visiting professor #eMBA
ISEG
Contract
Visiting professor #ML
ESME Sudria
Contract
Visiting professor #CyberSec
Education
CPGE - MPSI/MP
06/2014 - 2016
Ibn Taymiya Preparatory classes (CPGE - MP)
Master of Engineering
2016 - 2019
National Institute of Statistics and Applied Economics (INSEA)
Talks and Conferences
Articles
Contact Me